About This Course
Thanks for taking a look at this preview. To sign up click on www.foundationtoimpact.com and look for the words "ENROLL NOW."
Build Your Autism Teacher Foundation. Increase Your Teacher Impact.
In the Foundation to Impact course, you'll be given access to modules every few days, but take time to get through them. One module every 5-6 days is recommended, so that you have time to access the information, dive in, and create materials before moving on to the next lesson. This is recommended to maximize your time attention and focus, while sparing you the overwhelm that could come from reading and seeing everything at once. Upon registration, Groundwork, Square One and Module 1 will be available immediately.
Information
This Foundation to Impact course is for new teachers, teachers new to autism, career changers, program specialists or anyone tasked with starting, evaluating or building a new classroom or program for elementary students with autism in self-contained classrooms, who just want to know how to get started. A good deal of the material is based on the AutismClassroom.com book How to Set Up A Classroom for Students with Autism -Third Edition. The course includes an Introduction to Autism module which gives a brief introduction to autism.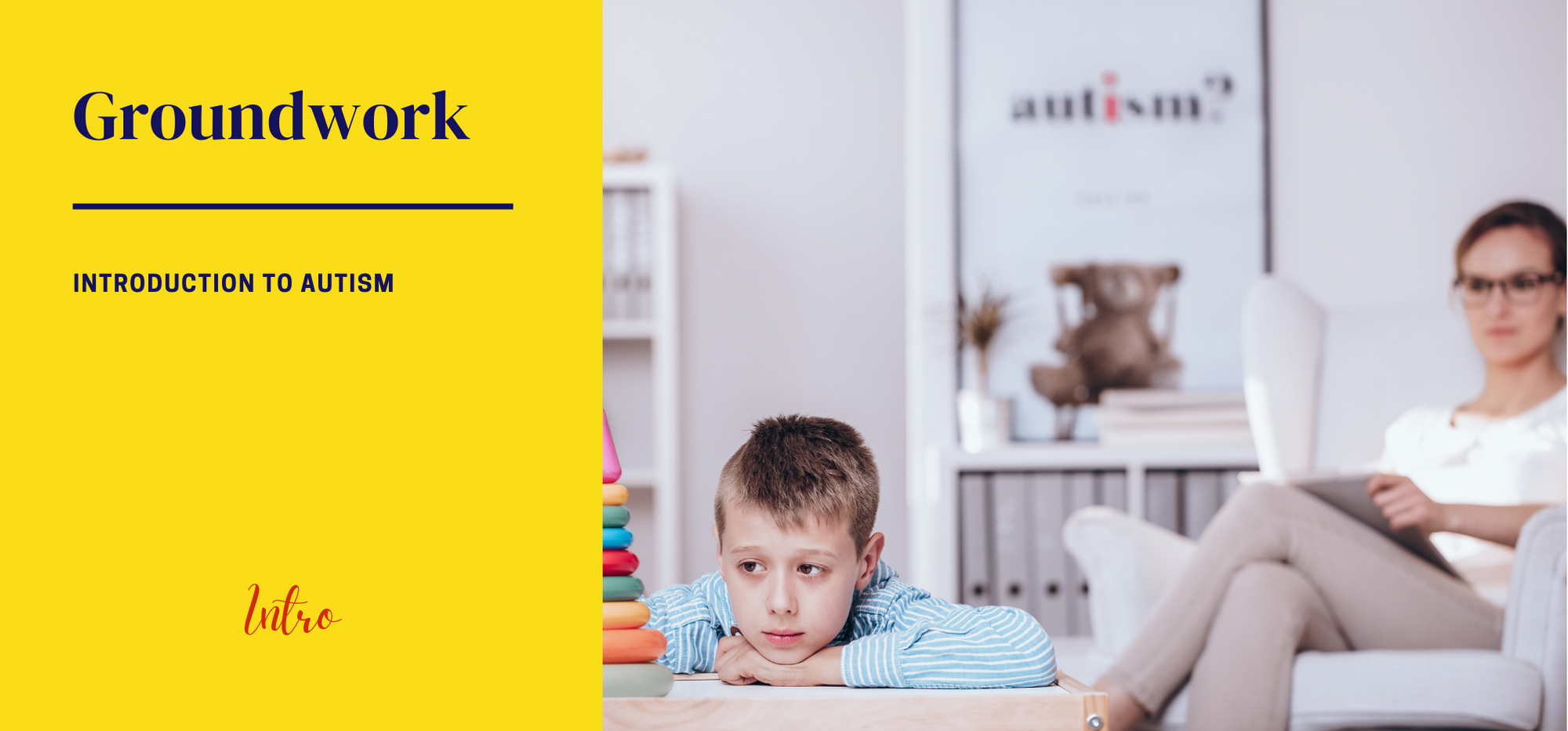 Next, there is a Mindset for Teaching module, which provides mindset shifts needed when working in an autism classroom. A quick goal-setting activity is after that to help focus your goals for the school year.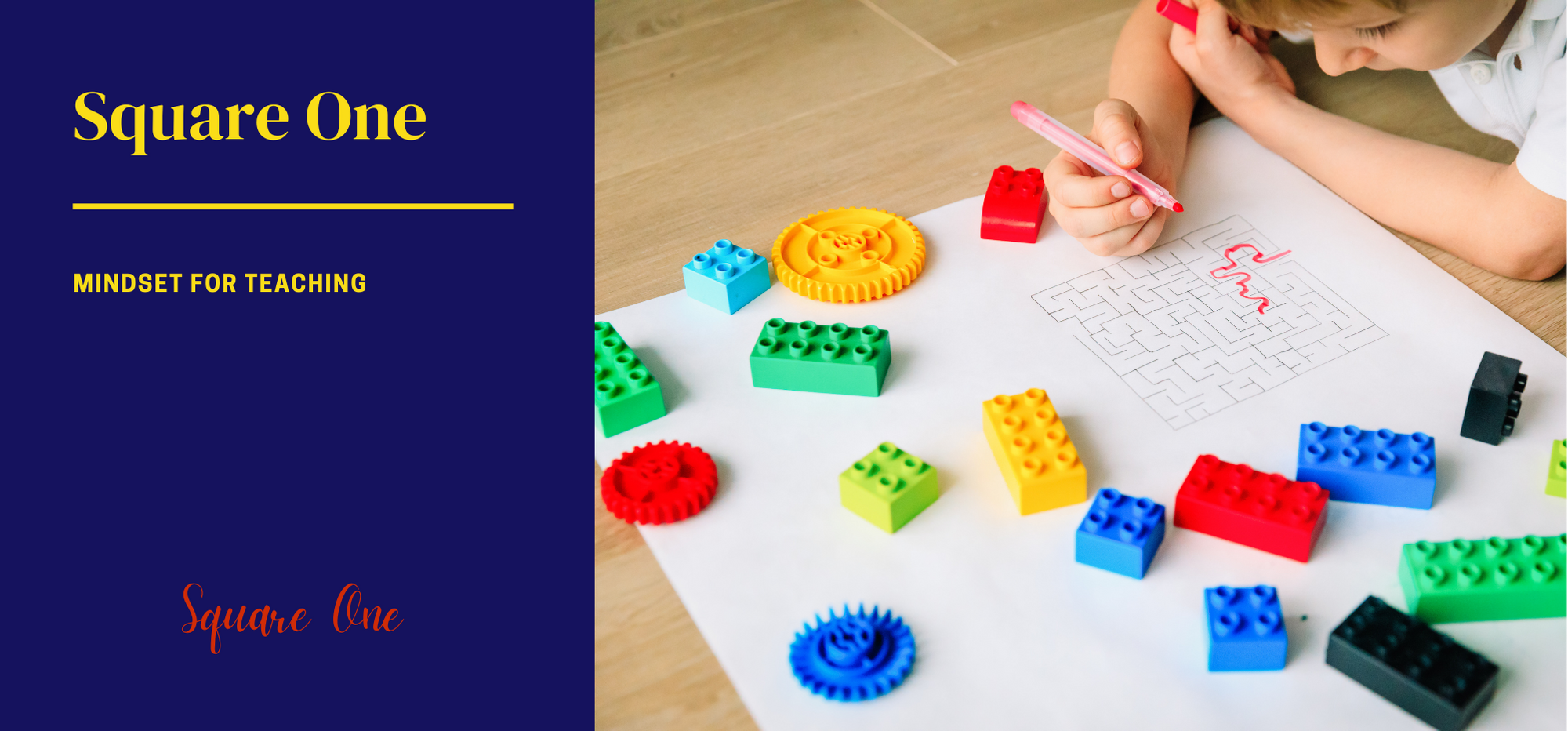 Next, you will move into the main course modules. The first module is Focus. Direction. Purpose. This module will talk about scheduling as you will cover weekly schedules, daily schedules, staff schedules, and student schedules. You'll have an opportunity to create the schedules, which will take some time.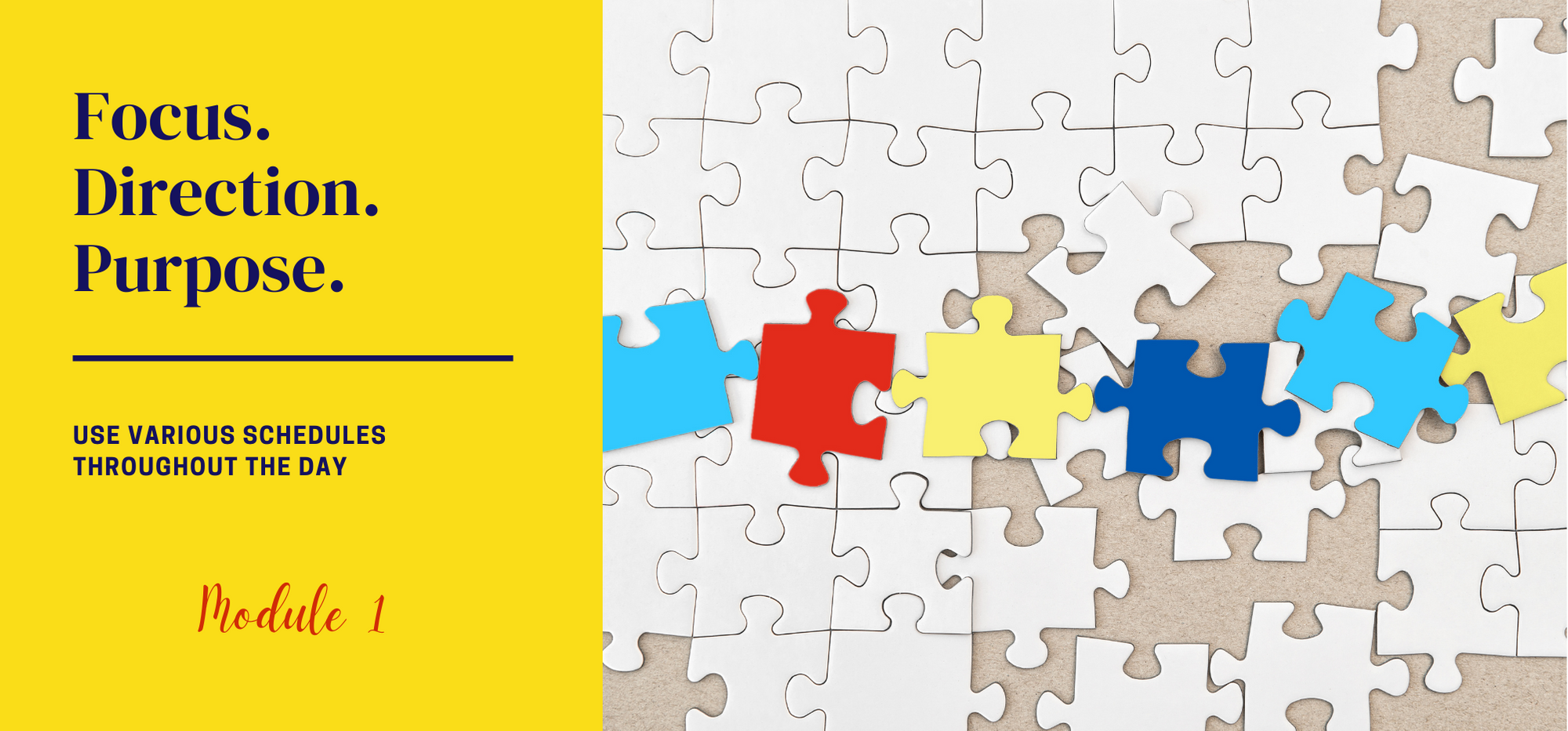 Module 2 will be Environmental Essential Elements. We'll talk about setting up the physical structure of the classroom and the many different elements that we need to consider when setting up the classroom.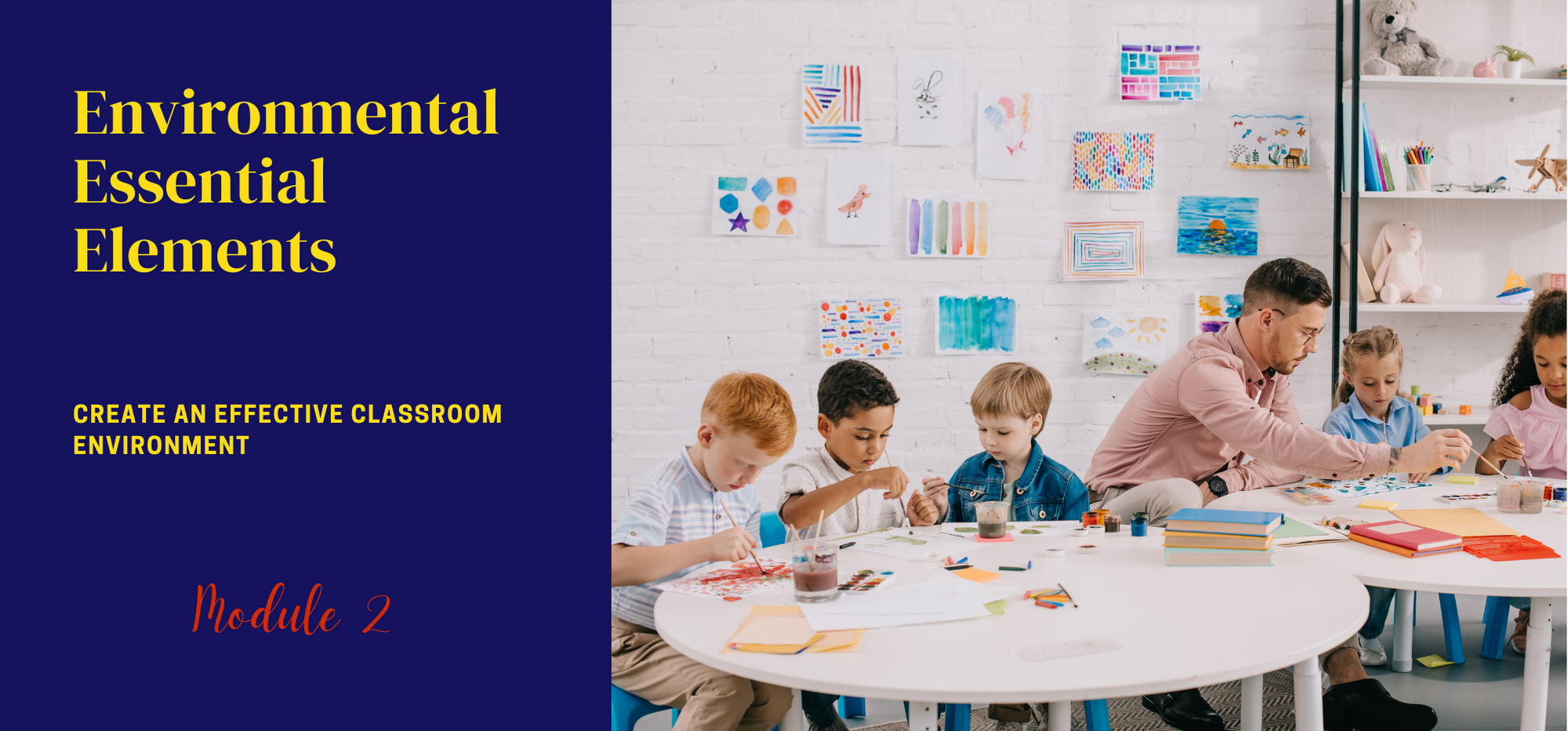 Module 3, which is Winning from the Beginning, will discuss various teaching methods. There will be three videos in this module that talk about teaching methods that you can use in the classroom. In the third video in this module, you will have an opportunity to create routine lesson plans, activity breakdown charts, and start a group lesson plan. (Knowing that it doesn't all have to be done at once and that developing lesson plans is a strategy that you're going to gain over the course of your first year or two.)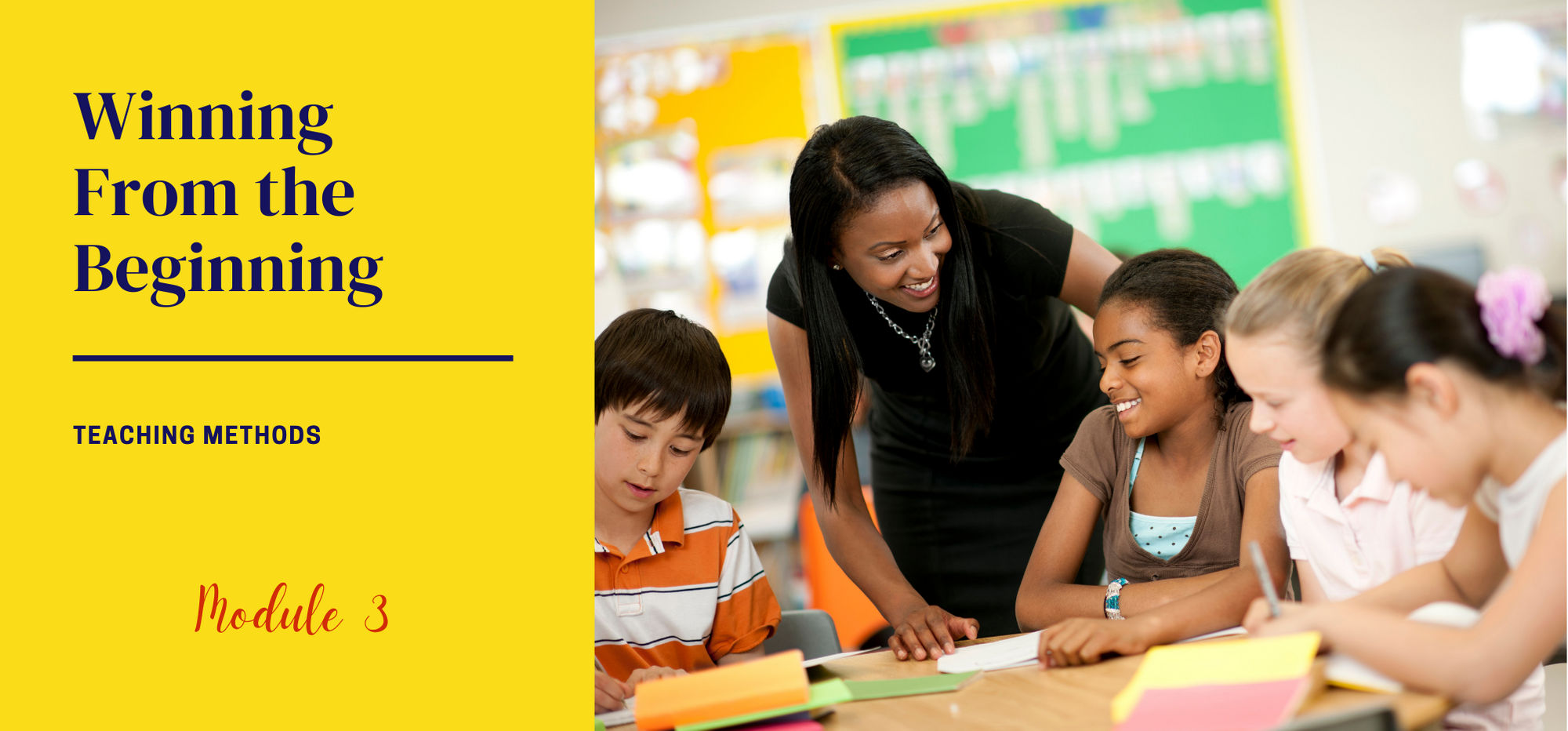 Module 4, Cultivate Communication, is going to focus on visual supports for students so that they can receive messages and express messages for communication. This module is creation heavy. You will be creating a lot of visual supports to use in the classroom. (Having visual supports ready before school starts is one of the main things that my focus group of teachers said they wished was available to them when they first stared teaching.)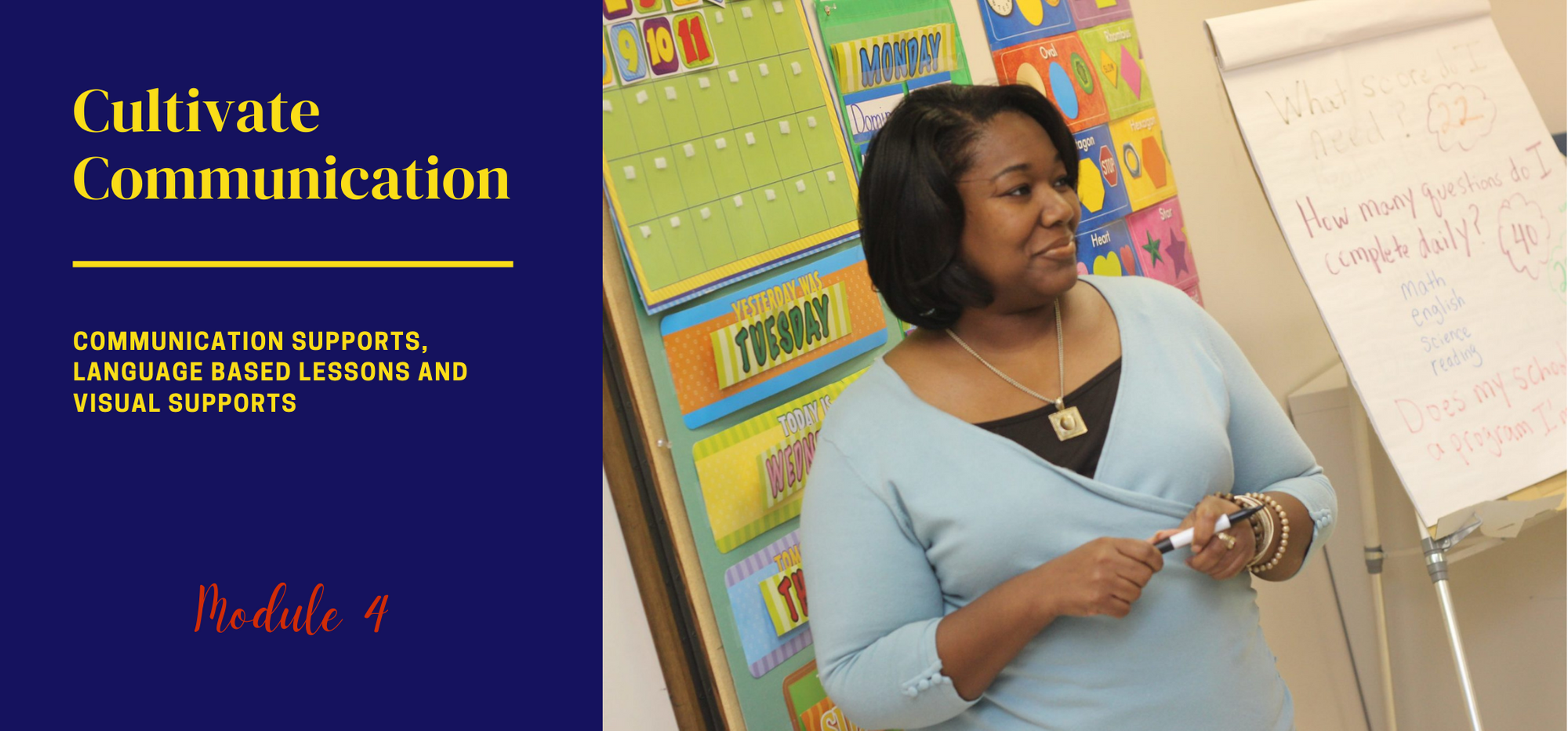 Module 5 is Base Building. Base Building refers to building your classroom team and building that base of support personnel around you. In this module, you will learn about ways to encourage teamwork, ways to collaborate, ways to clearly get information to others.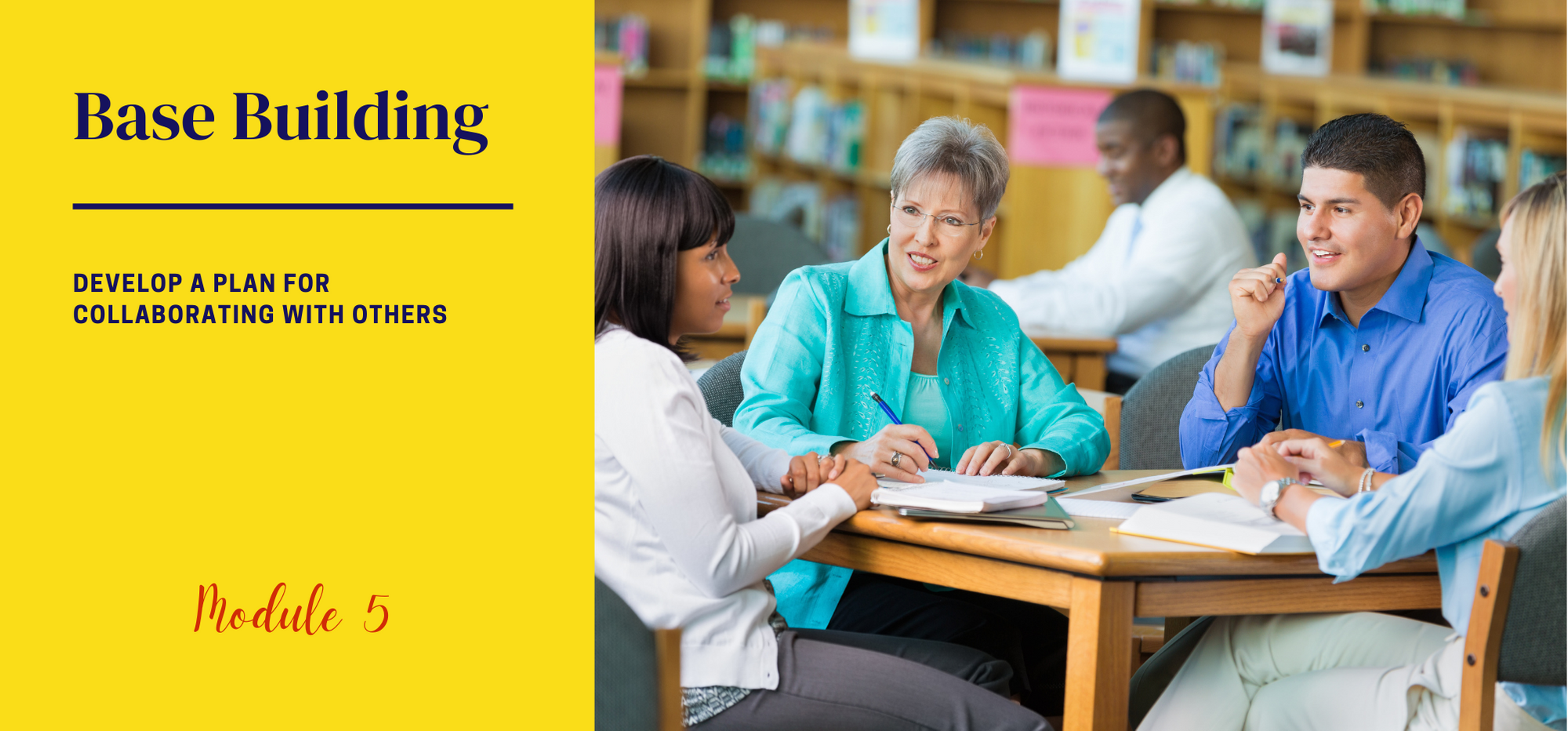 After all of that, we have our bonuses! Bonus 1 is the Teacher as a Leader Pack. In the Teacher as a Leader Pack, you will receive professional development that is pre-packaged so that you can present it. There are handouts that you can give out, as well as the PowerPoint presentation. It also includes a Professional Development Workbook for para-professionals. They can use it to gain knowledge about working in an autism classroom. In addition, you will receive an email sequence that you can provide to your team each month. The email sequence will be something that you can modify and change but it gives you a beginning point and some email prompts.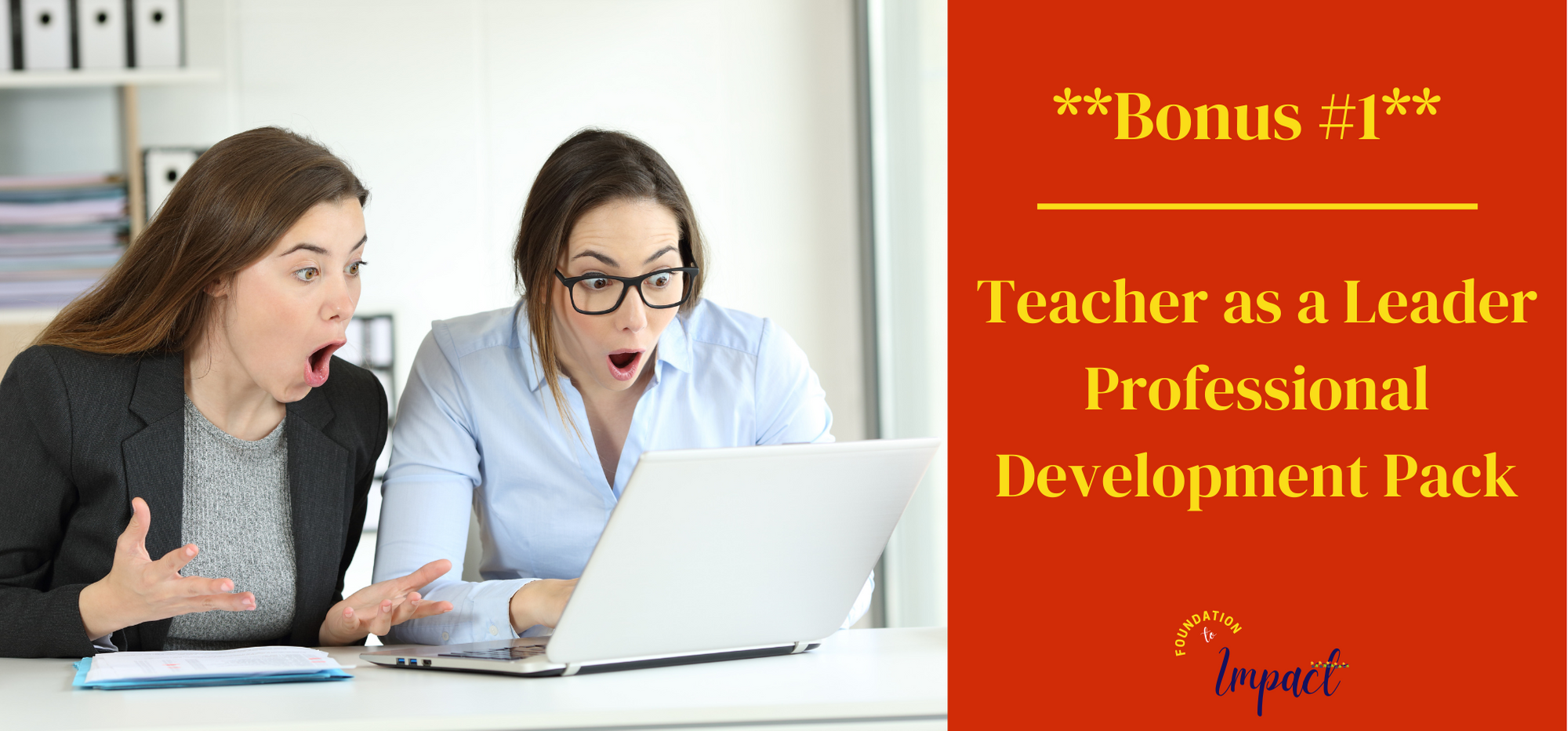 Bonus 2 is a Visual Communication Cards Bundle and this is a set of communication cards that can be printed, laminated and used to interact with students or to have them interact with you.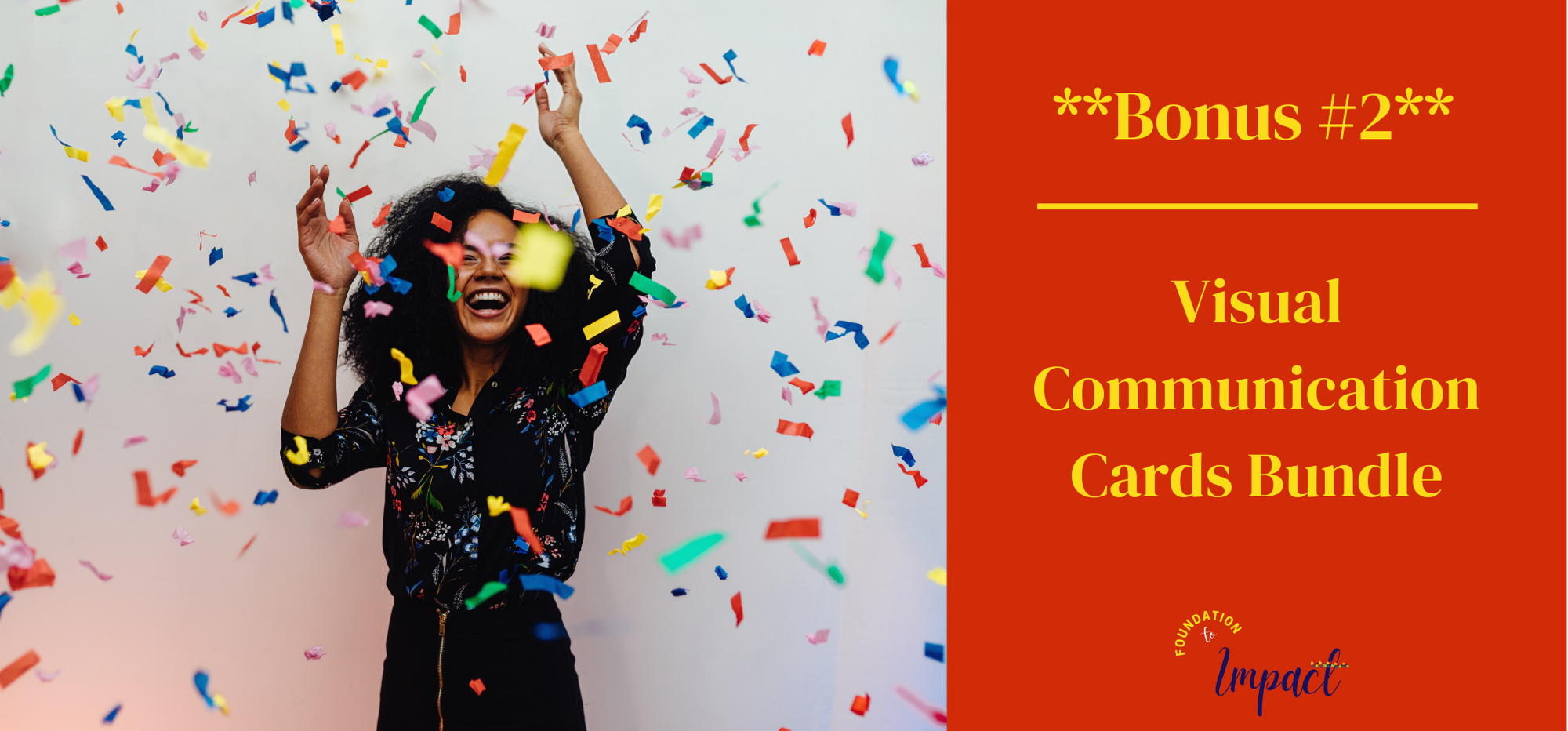 Bonus 3 is Focused Figures: Maintaining a Data System. This is a video module that aims to give you a starting point in learning about data collection and progress monitoring. In addition to the video module, there are a few data sheets that can help get you started with data collection.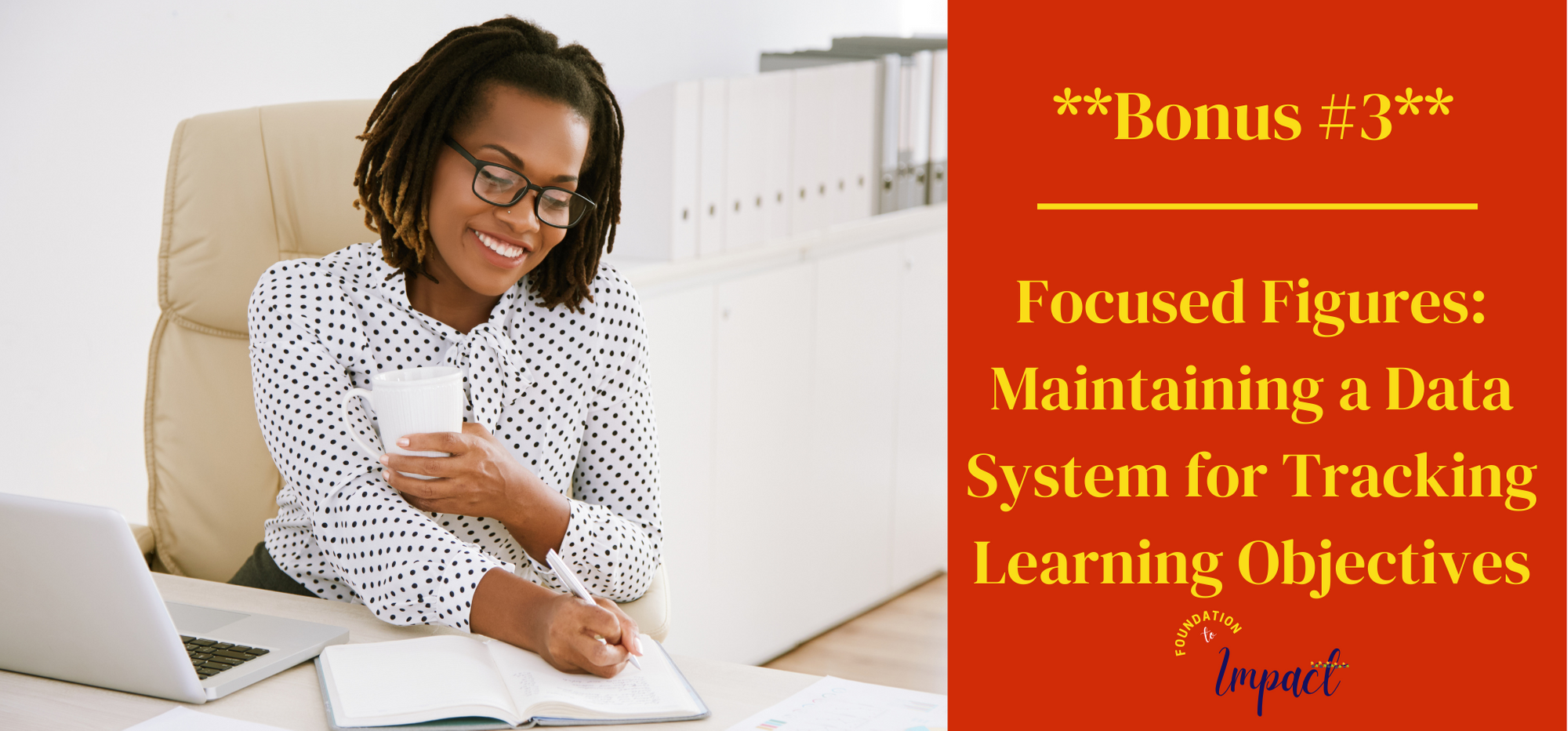 What materials are needed to get the most out of this hands-on, make-the-things-you-need-to-run-your-classroom type of course?
- access to a computer or laptop (PowerPoint and Word were used for all editable downloads.)
-printer
-copy paper
-laminator or self-laminating sheets
-adhesive strips or dots (ex. Velcro or Velcro alternative)
-scissors
-zippered baggies
-a permanent marker
-clear containers (for each student)
-folders or binders
-clear packing tape
-notebook
Module Release Dates
Module 1 - Immediately
Module 2- Day 2
Module 3- Day 2
Module 4- Day 3
Module 5- Day 4
Bonus #1- Day 6
Bonus #2- Day 6
Bonus #3- Day 6


Thanks for taking a look at this preview. To sign up click on www.foundationtoimpact.com and look for the words "ENROLL NOW." Email [email protected] with questions.
Complete and Continue